Aligning Your Business Continuity Program to Better Manage Cybersecurity Incidents
As the world was awaken to the dangerous rise of cybersecurity incidents like ransomware, where the WannaCry phenomenon paralysed FedEx, cancer centres, hotels and even Britain's National Health Services in May this year, what can a Business Continuity manager do to prevent it from happening to your organisation?
What other trends are cropping up in the cyberworld that you should take note of an incorporate it in your business continuity plans? How do you provide a failsafe plan to ensure the next wave of WannaCry attack doesn't get to you.
All these and more will be discussed in a half day seminar on "Aligning Your Business Continuity Program To Better Manage Cybersecurity Incidents".
This is the first of a series of seminars conducted by Dr Goh Moh Heng, President of the BCM Institute that would guide participants in improving the way they do their BC Plans in relation to global trends. Dr Goh's deep and varied understanding in implementing and managing BCM makes the seminar an insightful session.
Mingle and interact with fellow seminar participants in our half hour Networking Tea Break.
You may also like to bring along your friends and colleagues who are not BCM Institute members to learn more about business continuity and global trends that you can take your cue from.
Programme Details
Date
20 November 2017
Time
2pm – 5pm
Venue
Regus
7/F Glorietta, 4, Ayala Center, Makati City 1224 Philippines
Cost
BCM Institute Member: Complimentary

---

Non BCM Institute Member: Complimentary
Programme Summary
Time
Agenda
1.30pm – 2.00pm
Registration
2.00pm – 3.15pm
Trends In Cybersecurity: What's Critical To the BCM Manager
Speaker: Dr Goh Moh Heng
3.15pm – 3.45pm
Networking – Tea Break
3.45pm – 4.15pm
Business Continuity Program: How Do You Align Your Programme to Better Manage Cybersecurity Incidents?
Speaker: Dr Goh Moh Heng
4.15pm – 4.45pm
Staff Expectations In a Crisis: A Pragmatic Perspective
Speaker: Mitesh Sharma
4.45pm – 5.00pm
How Do You Take It from Here? Question and Answers.
About the Speaker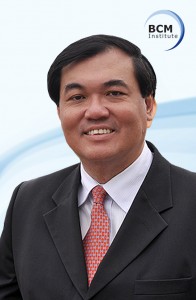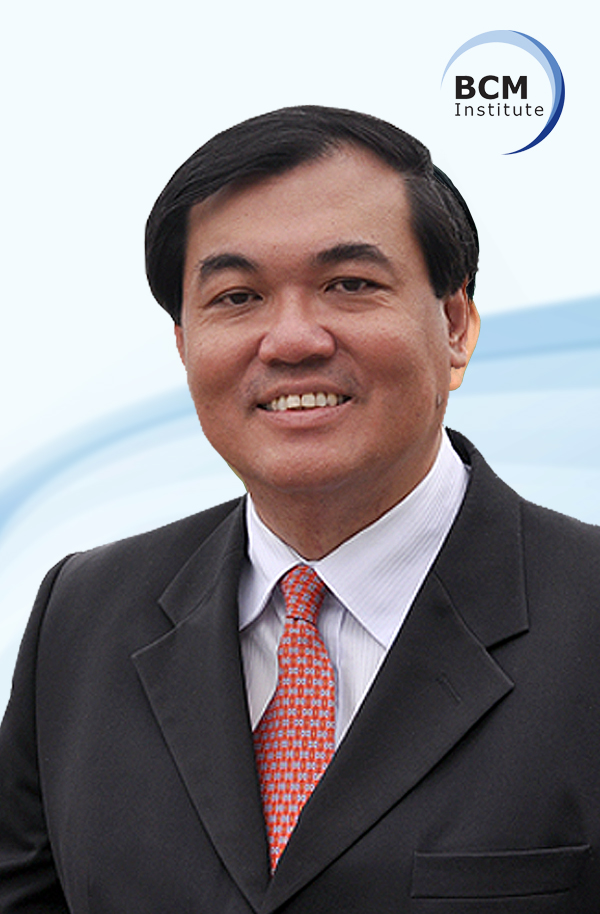 Dr Goh Moh Heng is the President of BCM Institute and the Managing Director of GMH Continuity Architects – a specialized BCM Consulting firm. His primary areas of expertise include Business Continuity Management (BCM), Disaster Recovery Planning (DRP), ISO22301 BCM Audit and Crisis Management.Since 2011, Moh Heng has assisted more than 30 organizations, particularly those operating in the Asia Pacific and Middle-East Region in their successful implementation of their Business Continuity Management System (BCMS) and achieving their BS 25999/ SS 540 / ISO 22301 organization certification. Since 2011, Dr Goh is a serving member of the APEC small and medium enterprise BCM subject matter expert. This involves the guidance of SME related BCM implementation and rollout to its 21 economies. Dr Goh is also a working member of ASEAN Secretariat, in conjunction with Japan International Cooperation Agency (JICA), assisting SMEs within ASEAN to develop its BC plan based on a zonal disaster (known as Area BCP). He is recognised in the industry to be one of the professionals who can explain BCM in a very simple manner.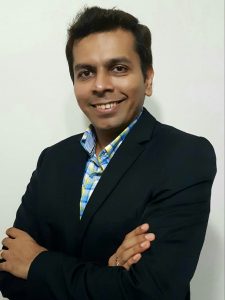 Mitesh Shah is currently the Director – Workplace Recovery for APAC Region in Regus where his role is to engage with clients to provision pragmatic & cost effective recovery site solutions.  His prior stint as a Risk Management professional assists him to propose solutions to clients based on their risk profile & appetite.
He has also worked as a Business Continuity/Disaster Recovery and Information Security Consultant & Trainer in the Asia Region and implemented projects for multiple MNC's. He has consulted companies like Nokia, Changi Airport Group, M1 Telecom amongst others for Business Continuity & Information Security.  He has also assisted companies from BFSI segment in the Industry Wide Exercise organized by ABS along with MAS to test their preparedness.
Mitesh Shah has completed his MBA in Information Systems & Security and has certifications such as CBCI from BCI, CISA & CISM from ISACA, ISO 27001 Lead Auditor form BSI and PMC from SBACC.
Registration Details
First-come-first-serve basis.
Subject to confirmation from BCM Institute.
BCM Institute reserves the right to accept or to reject registrations.
For further enquiries, please contact contact us at +65 6748 1528 or email to info@bcm-institute.org